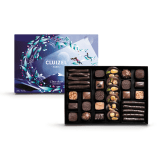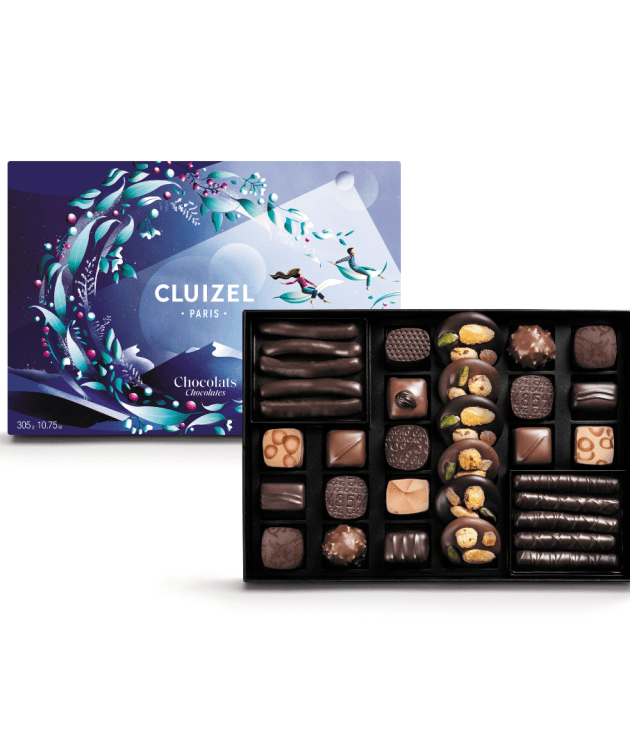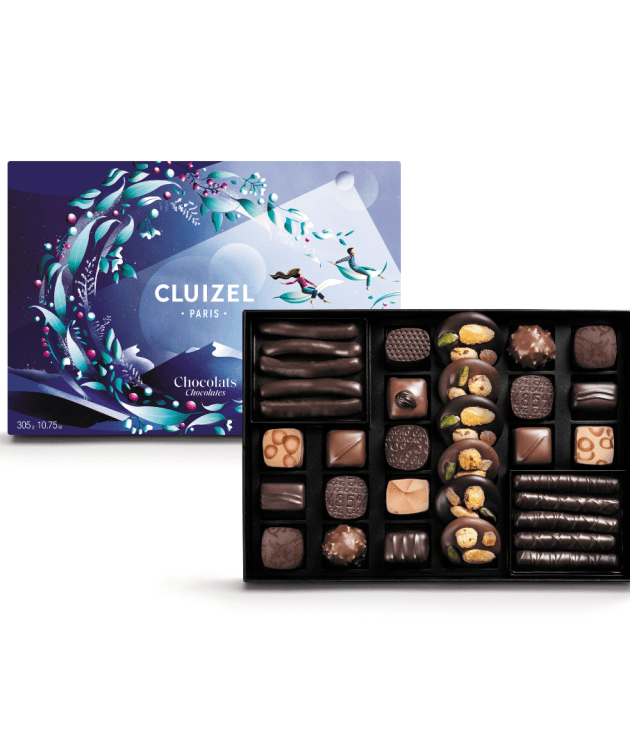 Coffret Christmas 33 Michel Cluizel Bonbons
47,00€
37,60€
(VAT included)
Michel Cluizel Christmas Special Box with 33 Bonbons.
Sugar, cocoa, cocoa butter, almond, whole milk powder, hazelnut, candied orange peel (orange, sugar, glucose syrup), pastry butter, candied lemon peel (lemon, sugar, glucose syrup), cream, stabilizer (sorbitol syrup), invert sugar, pistachio, wafer (wheat flour, sugar, butter concentrate, skim milk powder, barley malt, salt), glucose syrup, cranberry, honey, emulsifier (rapeseed lecithin), candied lemon cube (lemon, sugar, glucose syrup), coffee beans, orange puree (orange concentrate, acidity regulator : citric acid), Espelette pepper, egg white, lemon puree (lemon, sugar), Bourbon vanilla pod, thickener (pectin), glazing agent (gum arabic, sucrose, glucose syrup), decoration coloring (carmine, curcumin), fleur de sel, glazing agent (shellac), ginger, cinnamon
Factory-made products may contain traces of: gluten, egg.
Energy value per 100 g: 2316.41 kj / 554.17 kcal - Fat: 37.62 g of which saturates 19.77 g - Carbohydrates: 43.12 g of which sugars 38.41 g - Protein: 6.63 g - Salt: 0.08 g
Store preferably between 16 and 18°C in a cool, dry place.